Mudeford RNLI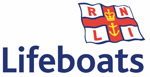 Every power boater and sailor should support the RNLI
The RNLI is the charity that provides a 24-hour / 365 days of the year lifesaving service around the UK and Republic of Ireland.
The Mudeford RNLI is our local lifeboat in Christchurch Dorset and we are proud to support the lifeboat crew and all the RNLI volunteers.
Mudeford RNLI Lifeboat station is situated at Mudeford Quay at the entrance to Christchurch Harbour near to The Run and looking across Christchurch Bay.
The current Mudeford RNLI lifeboat station was built to house the larger Inshore Life Boat (ILB) and became operational at the end of September 2003.
The current RNLI lifeboat station for Mudeford in Christchurch Dorset was officially opened at a special ceremony of dedication on 25 October 2003.
The Atlantic 85 lifeboat 'Mudeford Servant' is a rigid inflatable lifeboat designed by the RNLI that entered into service on 22 September 2006.
The Atlantic 85 RIB has a manually operated self-righting mechanism and is fitted with radar and VHF direction finding equipment.
The Atlantic 85 RIB was introduced in 2005 as the latest development of the B class ILB and can be operated safely in daylight in a force 6/7 and at night in a force 5/6.
For RNLI membership go to www.rnli.org.uk

Latest News
In the 1979 Fastnet Race I was sailing on…